Keep the agreement with Titan-Death Epimetheus! Incarnate as three brave adventurers, climb and fight in the tower of evil, rush through levels and save their village from bad luck!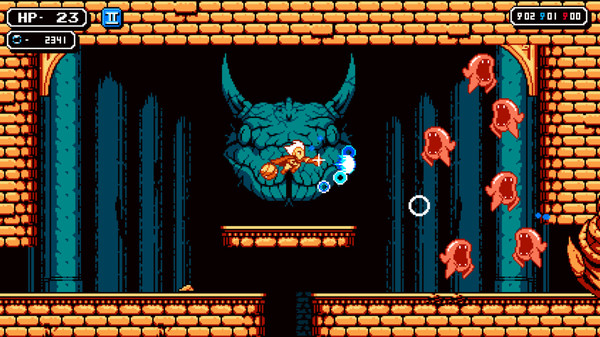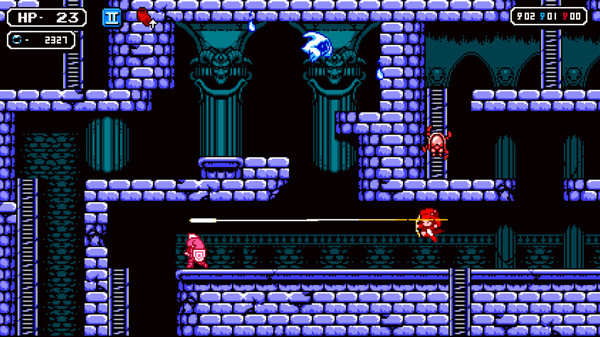 Very good, personal annual booking for Galaxy City
Two things I like most about this game:
1. Plot, yes, as a galaxy city without a large-scale narrative, the plot of this game directly hits my strike zone. Although the space is short, the taste is too right. In a word, this is midnight in Heisei. The post-apocalyptic dark fantasy wasteland animation style sets performances and stories. Now this kind of story is almost extinct. Well, it's not that the Princess of Showa can't do this kind of taste.
The creation of the protagonist of the mage, Argus, is particularly wonderful. From gloomy, arrogant, and cute to the hardships and hatred of her boyfriend, all kinds of praise labels are plastered on it. I like it.
Of course, this game is a serious Galaxy City. After all, it is not a performance game with a plot as the core, so don't look at my evaluation to make your appetite too big, then I am guilty, please forgive me. It is the halo bonus of Xi Shi in the eyes of a lover.
2. Map, as a lover of licking the map stream exploration, this work can provide a very cool map exploration fun. Although the overall scale of the map is not outstanding among the industry in Galaxy City, and the art effect is limited to the 8bit painting style, it is not amazing, but the level design of the map room can be said to be sincere, and there are almost no corridor-like roads. Several enemies are worthless in the guest rooms, most of the rooms have a well-designed structure, simple and interesting puzzles or jumping challenges. And according to my rough estimate, about one-fifth of the rooms have some small surprises, some hide passages that are not marked on the map, some have completely invisible switches, and so on.
In addition to the interior design of the room, the overall process has also been cleverly arranged. The overall feeling is this:
I entered the new room and found two ways out, one of which had a door
↓
I found that I need a key to open the door, but I don't have a key
↓
Had to go another way
↓
Walked and found a fork in the road
↓
I chose a path and found a lot of traps and enemies. Passing without injury is a bit troublesome.
↓
After a lot of effort, he turned around and went another way, and found that this was a dead end, and there was a one-way door that couldn't be opened.
↓
You have to go to a room with enemies and traps, and the handicapped can only stumble and struggle past.
↓
As a result, the next room is even more difficult! Too difficult, then there must be good things ahead!
↓
There really is a key to the next room! But why can't I reach it! Jumping for a long time is useless
↓
I have no choice but to move on
↓
I met a fork in the road again, who am I and what am I doing?
↓
Looking at the terrain products, I feel that if one of the fork roads passes, you should be able to return to the previous room to get the key
↓
I went around, got the key, and took shortcuts. I am really amazing. Give yourself a like.
↓
Now that you have the key, where is the previous door? Look at the map first. The road back is very long, and walking on the road is also very hard. Forget it, let's continue.
↓
Keep going, why is there a fork in the road?
↓
Choose a path and move on. It not only showed a fork in the road, but also a locked door.
↓
I now have the key. Do I open the door in front of me immediately or stay on the door I saw before? (Enter a meaningless long exam
Basically in the process of map exploration, every room in this game can continue to bring me similar exploration desire and challenge feedback. It can be said that I can't stop it, just like drinking espresso will be addictive.
Of course, the evaluation of this paragraph also contains personal exaggerated subjective feelings, which is unbelievable.
The other advantages of this game are not absolute bonus points for me, such as levels and stories designed around the trinity mechanism (the attack and movement performance of the protagonist group is completely different from the map exploration function, and there are some interactions. The small theater reflects different characters. Personality), pure and exquisite 8bit graphics and music, unfriendly but benevolent brush system, fresh and simple touch (probably the simplest but ultra-stable wall climbing in the work) Galaxy City jumping and sliding), etc., you can Said that they have achieved more than excellent results in all aspects.
To talk about the shortcomings, the main reason is that it is very tiring to run the map after death in the early stage, because there is almost no way to restore blood volume on the road, and only from the initial point after death. If you want to enter the later stage, the map can only pass through elevators or fixed-position portals. .However, there are not many elevators and portals. Even in the later stage, if you want to go to b