Rule No. 1 -Evaluation
release time:2021-08-06 | Tag:
Arena shooting
,
shooting
A silky smooth Arena First Person Shooter with a prime focus on game-feel. Massacre waves of sentient metallic geometry and their monster compatriots as you fight for your Hi-Score! Designed to be the ultimate 'warm-up' or 'waiting-for-download' game!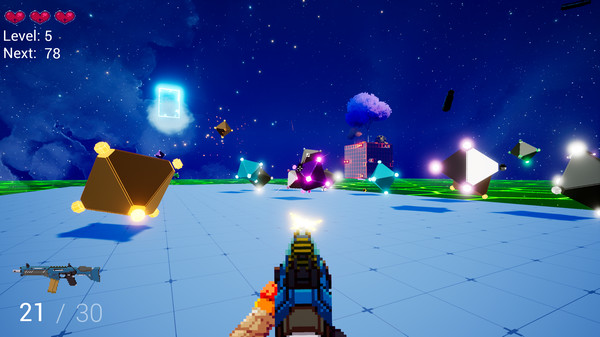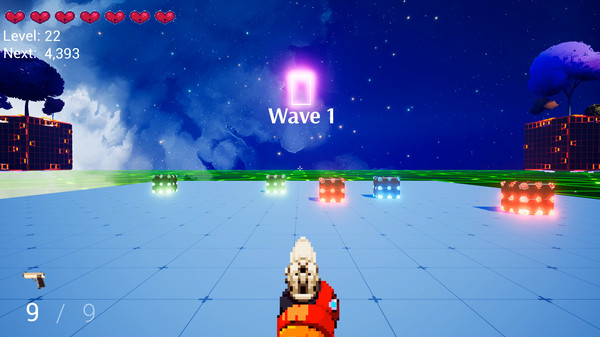 + Opportunity to eliminate dissatisfaction with innocent geometric shapes and pixel enemies;
+ A list full of guns that can blow up the aforementioned enemies (pistols, shotguns, rifles, LMG, music grenade launchers, etc.);
+ Twitchy control, double jump and air sprint;
+ Slow motion of killing;
+ Run into the high-octane bullet hell;
+ An exciting soundtrack (you can use the hotkey to switch between genres);
+ Multiple game modes, just like real basketball!
+ No, seriously. basketball.
+ A "God Stilettos" mode, completely different from other games you have played/know;
+ The protagonist's unlockable "elegant" art, if you like;
+ A VO that is full of swear words like your favorite grandmother and is very easy to listen to;
+ There are magical moments when you enter the area and become the main character and the tornado of popular movie soloists. It's like a medicine.
-Weapons need to be reloaded and have different recoil according to type/impact, which takes some time to adapt.
-Weird shape (rectangular arena?) and limited space for sports. Getting used to it.
-Some enemies (such as standard zombies) can spawn 10 feet behind you and disrupt your run before you react. It may be a bug, but the developer is active.
-Not playing will lead to the climax of losing the windmill in Bullet Hell.
This is a reliable title and cheaper than most coffee cups. Buy it and use it to warm up your favorite twitch shooter or hone your reflexes. You will not be disappointed.